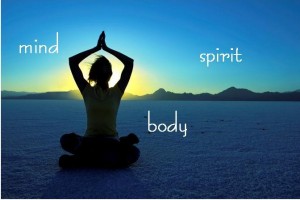 The Body Knowledge System goes beyond the basics of knowing your own body, into the essence of who you are now and who you want to be tomorrow, next week, next month, next year…
Your physical self is a scientific, data driven, measurement aspect of who you are. Objective, non-judgmental, and impersonal numbers on a screen or a page, your physical self exists in time and space apart from the whole that makes up you.
When the Body Knowledge System® refers to your body, it adds your spirit to that physical representation of you. That spirit is affected by energy, both positive and negative, so the same body described by those numbers can be attractive with the positive energy contributed by your spiritual self that lives in every cell of your physical body.
Your communication and cooperation with your body allows the spiritual self to affect the physical self in a positive manner. You have control over that spiritual self when you practice the Body Knowledge System®
Instead of the list of resolutions on 1/9/2018, resolve to discover the Body Knowledge System® in order to eliminate that tradition from your New Year's celebration.
You have nothing to lose, but the regrets you feel this week when your resolutions lie neglected in the corner.
Share Tags: stop body shaming