This week I want to share with you why I think New Year's Resolutions are BS.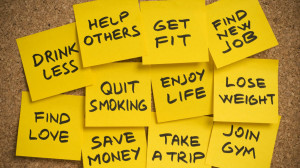 And honestly, it's not even about my personal opinion. Studies have shown that New Year's Resolutions just flat out don't work.
Have you ever found yourself giving up on your resolutions a few weeks in?
(Haven't we all)?
=========================
SO, WHY WAIT??
=========================
Why wait until January 1st to get fit? Or create new relationship or (you know the rest of this scenario)
How we can channel the motivation that a New Year brings into the day-to-day?
What if we canned the word "Resolutions" and swapped it for "Motivations"?
 Resolutions stay on the surface:
-Lose 20lbs
-Get a better job
-Find a partner
Motivations speak to the heart of the issue:
-Feel confident and beautiful in my body
-Get the respect and pay I deserve
-Find the love that's been missing from my life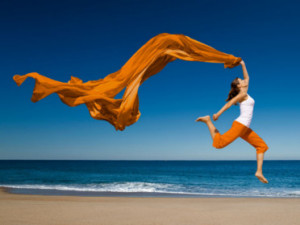 ===============================
STOP "SHOULD'ING" ON YOURSELF
===============================
What if we stopped asking, "What should I do today?" and started asking, "What would give me energy today?"
Don't wait till January 1st to force a bunch of "shoulds" on yourself…
I should workout five times a week…
I should eat a salad for lunch every day…
I should work less…
Instead, ask yourself:
What would give me energy today?
In fact, do me a favor… when you wake up tomorrow morning, ask yourself, "What would give me energy today?"
Try it every day for a week, and let me know how it goes by commenting on this blog or posting a message on Facebook.

Let's move into this New Year with grace, love, hope and fun.
Share Tags: Body Relationship, Self Esteem