About Stephanie Wood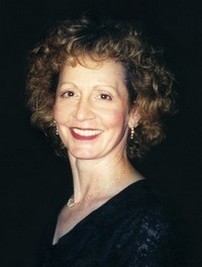 Credentials:
PCC (Professional Certified Coach through 
the International Coach Federation)
Certified Coachville Mentor Coach
Certified Inspired Professional Coach
Master Fitness by Phone Coach
Certified Intuitive Eating Coach
Certified Teleclass Leader Coach
Certified Law of Attraction Practioner
ILCT (Institute for Life Coach Training) Certified Wellness Coach
Background:
B.F.A. Syracuse University. NewHouse School of Communications and School of Drama/Film
ACE Certified Personal Trainer
Coach University Graduate
Summer Stock and Musical Theatre 
Choreography and performer
President-Aerobic Tempo for 4 years. 
(An Aerobics company with over 25 instructors 
and 50 locations in Central New Jersey.)
Manager and Group Fitness Professional/Director 
for a major Health Club (45,000 sq. feet 
inclusive of 2 dance/fitness studios) (11 years).
About Stephanie…Your leading lady
For decades Stephanie's passion and profession focused on fitness. First with dance, then with nutrition and fitness, Stephanie developed creative, progressive and personal programs for each individual and small groups. Her custom fitness programs combined the science of exercise, the pleasure of rhythm and music, and the fun and support of present in her coaching.
"At first, people came to me because they wanted to lose weight and change their body's shape. As our coaching experience progressed, it became apparent to me that my clients really wanted to change the way they FEEL about their body….the way they related to their body."
Listening to her clients' needs and body image concerns, she realized the traditional approach to diet and exercise was not as effective as a whole body, holistic approach. Her focus shifted to having her clients befriend their bodies, so that the two worked (or played) together for their mutual benefit. She coached her clients to relate to their bodies in a different way to consider them as a source of support and pleasure rather than a burden.
"I think more clearly." "I've never looked better." "I am more creative, confident, and happy…" "I move more, smile more, laugh more, and love more!" "It's all good…no, it's all GREAT!"
Call Stephanie Today for Your Free Consultation!
Click here for Your Free Consultation!
Professional Choreographer, Dancer, Fitness Trainer, Business and Wellness Coach, Stephanie Wood developed the Body Knowledge System® for her classes and clients who were out of touch, out of sync, out of integrity, out of alignment, out of patience with their bodies.
Stephanie has always believed that our bodies are a source of both joy and great information. She has spent her life learning how our bodies give us valuable clues about the right direction for self-care and our life choices.
Equipped with education, personal and professional experience, research and perceptive observation, Stephanie created the Body Knowledge System® as the New Sustainable Solution to her clients' challenges with their bodies.
Each client came to her with their own unique story; they came from many varied backgrounds, educational levels, professional experiences and life styles—and yet, they all had one thing in common: a cavernous space between themselves and their bodies.
In her successful career as a dancer and choreographer, Stephanie's awareness of her body as a source of valuable information, companionship and intuition increased over time. Her communion with her body was so easy, so relaxed and so natural; she assumed everyone shared the same intimate relationship with their bodies as she enjoys with hers.
Whether a product of her upbringing, or genetics, or guidance from her spirit, her body's knowledge had always supported, guided and inspired Stephanie; so she assumed others have the same special relationship with their bodies.
As a trainer, as a life coach, in the past Stephanie worked with her clients providing programs, routines, exercises and accountability for them. They were pleased with their consistent progress and seemed content with meeting or surpassing their goals, usually involving weight loss. Stephanie respected their efforts and shared in the celebration when her clients achieved their expectations.
And then what happened?
Many maintained their success, however many more began to slide back as soon as their last session was over. They returned to behavior that caused all the problems in the first place, and then returned to Stephanie wondering what had happened to their healthy bodies. Even though this was good for her business, her clients' inability to sustain their success was a constant source of pain and disappointment for her, so Stephanie did what she had always done: access her body's vast store of information for the answers to her questions.
Aha!
Her body had always held all the answers to her questions, all the solutions to her problems, all the confidence allowing her to meet her challenges.
Aha!
Her clients' bodies held all the information they would ever need to achieve their goals, embrace their relationships, improve their performance, and enrich their lives.
Aha!
Stephanie assembled all of her body knowledge into an easily accessible, user friendly system now available to clients, classes, and you!